Holy Comforter-Saint Cyprian Roman Catholic Church
Holy Comforter St. Cyprian Roman Catholic Church
Church at 1357 East Capitol Street Southeast, Washington, DC 20003
Roman Catholic Church
---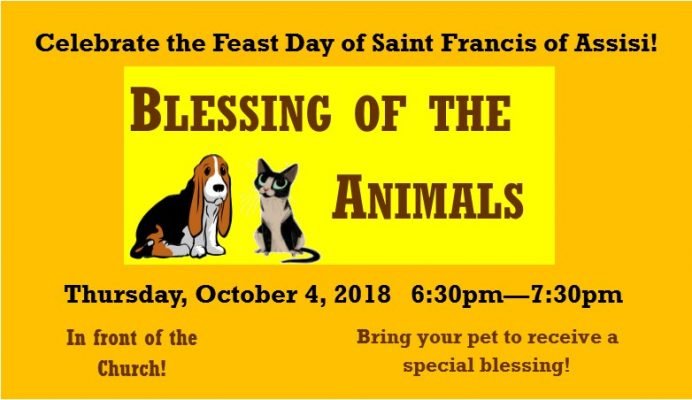 Holy Comforter-Saint Cyprian Roman Catholic Church contacts
Holy Comforter-Saint Cyprian Roman Catholic Church rating
★ ★ ★ ★ ★ (4 reviews)
How would you rate Holy Comforter-Saint Cyprian Roman Catholic Church?
☆
☆
☆
☆
☆
Vacancy Holy Comforter-Saint Cyprian Roman Catholic Church (jobs):
Coming soon
Advertisement
Holy Comforter-Saint Cyprian Roman Catholic Church photos
Make a Donation to help this Church-directory website!
Please donate to help us keep this website operating. Your donation will help further our mission to share information about Holy Comforter-Saint Cyprian Roman Catholic Church on site alluschurches.com. Please keep in mind, that while the site supports church-related causes, this is a directory website; this is not a Church. Your donation will also help humanitarian aid.

Last reviews about Holy Comforter-Saint Cyprian Roman Catholic Church
in Washington, DC
Please add your review. Your comments help to get feedback and an honest opinion about the Holy Comforter-Saint Cyprian Roman Catholic Church.
Thanks to the reviews, other people are able to learn of mistakes or read of the warmth and delight of your gratitude. Please keep your comments--whether praise or criticism--kind and appropriate. This is not the place to ask questions, or post contact information. Inappropriate language, off-topic or duplicate comments, names of individuals criticised, phone numbers, etc will be X'd out or removed, according to the moderator's notice and discretion. Thank you for your comments and participation!
★ ★ ★ ★ ★

If you are in Washington then don't miss one of canon pope's homilies. Best homily I have ever heard. Church is home to African American Catholic community. We were told last night that the 11am Mass on Sunday has gospel choir and is amazing.

Added February 19, 2017 by Catherine Sienna

★ ★ ★ ★ ★

As a catholic, I have been to many different catholic churches. None so different, however, as this hybrid parish merged from two previously separate ones.

The namesake for the church is accurate. St. Cyprian was born in Carthage---and was therefore African. I say it is accurate because this is the first catholic church I have been to in the United States that has a predominantly black congregation.

My girlfriend and I attended Sunday Mass and were stunned to find how welcome we were among the parishioners. Not because they are black and we are white, no---because I have never felt so welcome at a catholic church in all my life. Right as Mass began, the monsignor mandated all visitors to stand, and we did. Everyone came round and welcomed us and the smiles on their faces assured us that our presence brought them joy.

The choir was phenomenal, and is an integral part of the Mass. The music is in the African-American line singing Gospel tradition, much unlike any other music I've heard at other Masses. My girlfriend, who is a Baptist, felt right at home in the church. It was truly remarkable. The music moved me and enhanced my worship experience.

In short, I will be attending Mass at St. Cyprian for as long as I am in DC. Truly wonderful place.

Added September 08, 2016 by Nic Picou

★ ★ ★ ★ ★

We initially went to this church for a baptism, and have been returning regularly ever since for the 11am Mass. We're not Catholic, tho may now be moving in that direction. It's VERY welcoming. The music is incredible and homilies by the pastor are very profound and delivered with light humor and a very clear love for the congregants.

Added August 27, 2016 by Eileen Elgin

★ ★ ★ ★ ★

We are a welcoming, embracing.and joyful faith family richly rooted in the community today, tomorrow, and forever.

Added August 05, 2016 by Linda Simpson
How would you rate Holy Comforter-Saint Cyprian Roman Catholic Church?
☆
☆
☆
☆
☆
Holy Comforter-Saint Cyprian Roman Catholic Church website info
Website address: hcscchurch.org
Website title: Holy Comforter St. Cyprian Roman Catholic Church
Website description: Roman Catholic Church